Okay, first up, I'm participating in the "Grow Your BLog" party this year:
I plan on giving away a Mirabilla pattern, Persephone, as I have two of her accidentally and thought it may be a good thing to do.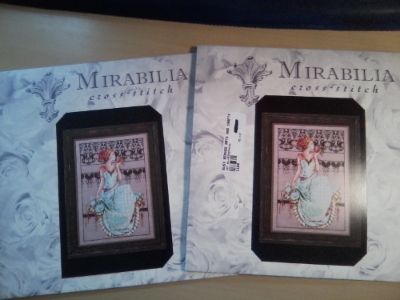 *grins* Just in case people wanted proof that I indeed have two of them.
So! Stitchy stuff! *grins* I haven't been doing a lot of it because the daughter is 1 year old on December 14th! *throws confetti in the air* Hard to believe that she's so old. Where did the time go?
But I have managed to get some stitchery things done.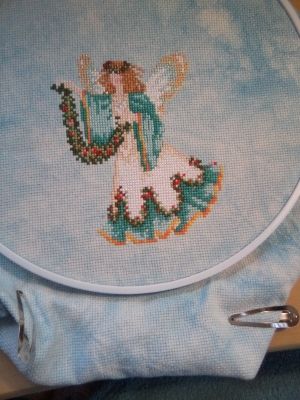 Her birthday fairy is almost done. Just have to finish the backstitching and then its on to the borders and her birth information. After that, it's just a matter of framing it to hang.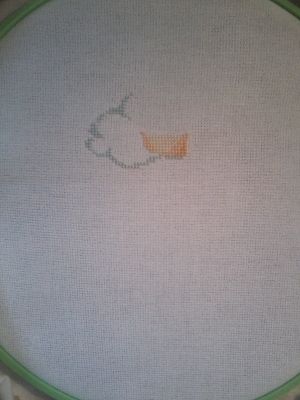 This may not look like much now, but it's a start of a ship sampler for my dad. I was farther along but had to rip out the sails because I was missing stitches somewhere and couldn't find out where.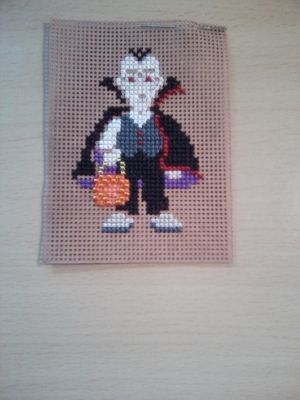 This is a little Mill Hill bead kit that I am so very slowly finishing. *laughs* all that's left is beading and backstitching on this and then to figure out how to mount it on something. What, I don't know yet.
And I will finally leave you with two pictures of Gen sitting up in her daddy's office chair.