*grins* Yes, I now have those pictures I promised a couple of days ago: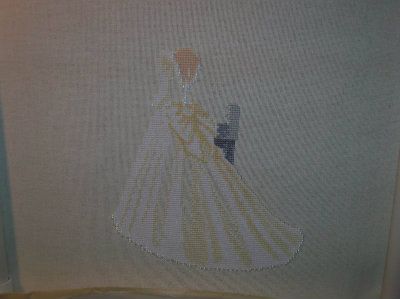 The commission piece. As you can see, Butt Bow has been achieved! Now it just needs the backstitching to be done to really make it stand out. More of the skirt is filled in too.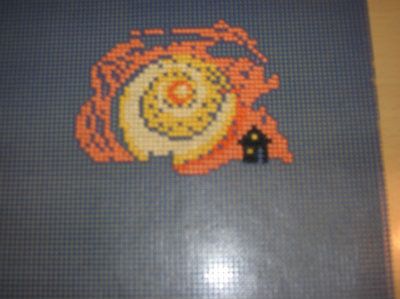 Next up is the Moonlit Kitties. More of the orange sky has been added as well as the little house. *grins* And typical me, somehwere in the top couple lines of that sky is an extra stitch.....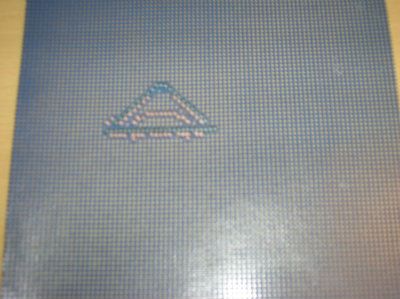 And after much difficulty and fighting with photobucket, the begining of "Haunted Mansion". This is the gabel over the front window.