Between puppy-sitting for a friend and getting ready for my first belly dance performance, I haven't had much time to sit down and stitch so my check in this month is kinda sorry.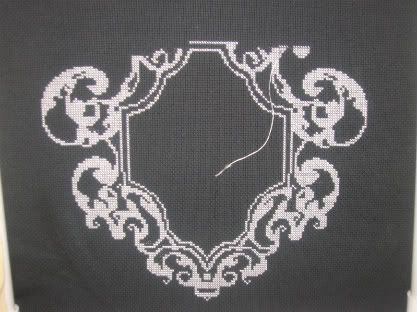 The current black spots in the "frame" are going to be filled in with white while the center is going to have "Beware of Zombies" stitched in red.
The only other stitching I've done has been on a few costume bits, and when I get them finished, I'll see aobut posting pictures.