I'm not going to post all the pictures here that my mother took of the evening because there are times when she can put a paparazi to shame with the number of pictures she takes. *laughs* But we had fun, and it was an interesting experience dancing in a garage. Complete with car lift poles still there. Seems it was a taxi company once upon a time, and now it's sort of an art gallery/club.
So! on to the pictures!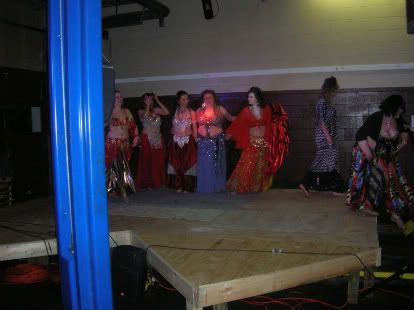 The Thursday night class coming on stage for another bow. And the stage was
tiny
! We were taking microsteps to keep from pushing each other off of it during
Zeina
.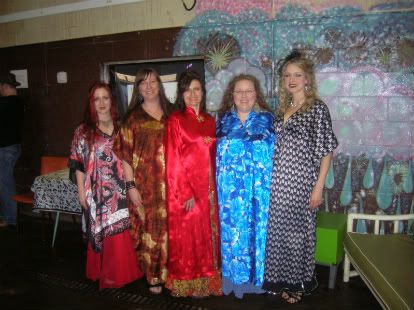 This was most of us before the evening started. The one in the brown coverup is a friend of the woman who put this evening together and she's the one who got in touch with various people to belly dance. She's not part of the class, but she's still a very nice lady and a lot of fun too.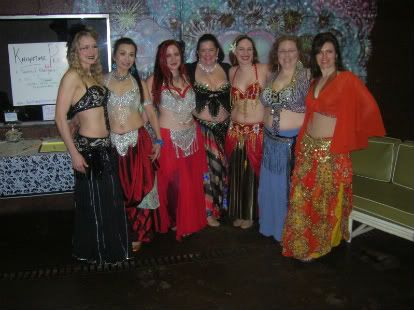 The Thursday night class in all our finery after the dance.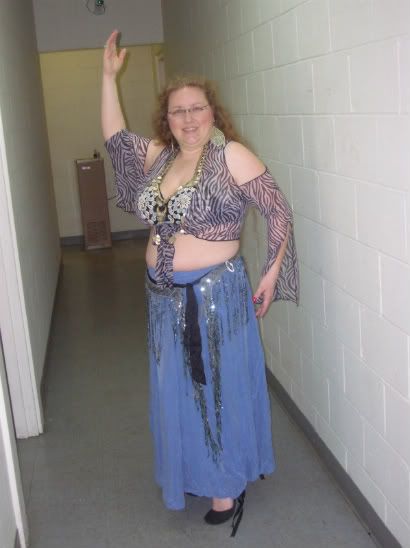 Yes, I know my bra isn't cabaret style, but it was the only one I have as my order from Dahlal International had to be specially made so I'll hopefully get it around May.
Now for my IHAS update! I did a bit of stitching and on Saturday I went to a friend's house, determined to get my "Beware of Zombies" done (or at least the first color) as we sat around, talked and played board games. Well, I sorta forgot to bring my thread with me, so I didn't get much done as I used up the last of what thread I had on my needle.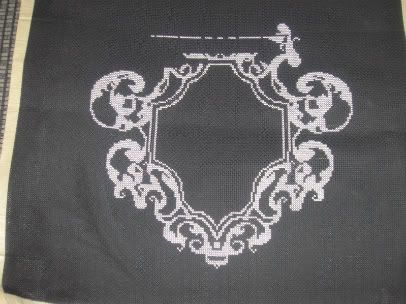 However! I had a couple other projects with me, and I dug one out to focus on it! Remember my poor, sad dragonfly?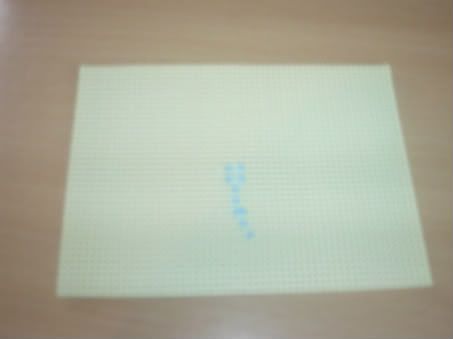 Well it now looks like this: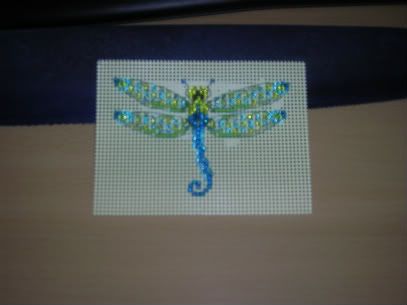 Done!
now I just have to cut it out, back it on felt, and put the pinback on it as well before giving it to my mom!