The kit for the dragonfly included a magnet to make it into a refrigerator decoration. Well, I can't hang it up on my fridge, so I turned it into a pin.
Front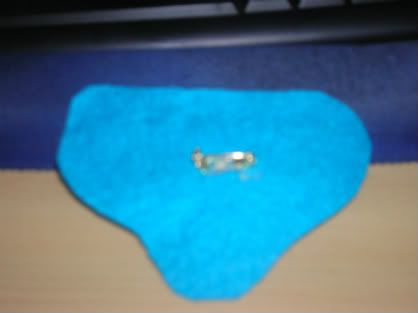 Back
*grins* It's going to be a present for a very special lady in my life, my mother.
now for my TUSAL picture. This time, the new dragonfly wanted to show off a bit as well as give a nice spring backdrop. Only fair since the greens and blues are from the dragonfly.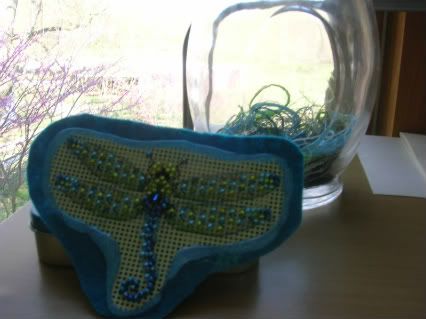 and this is what I was trying to get in that picture for a backdrop: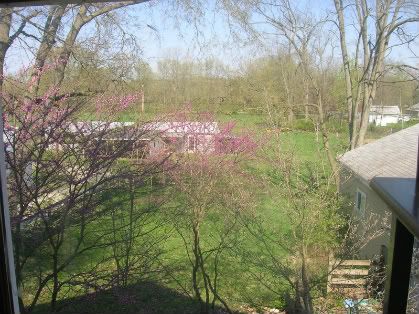 This is what I currently get to stare at while I'm stitching. Two redbud trees starting to bloom and two dogwoods who are working on the budding part.
Now here's a question for all of you: What do you do with the extra thread that comes in a kit? Do you just toss it, or do you try to reuse it?