*shakes head* Get a bit busy with everything and then lose track of time. Wish I could say something differently, but yeah, that's why I haven't updated in over a week.
But the good news is I'm almost finished with "Beware of Zombies"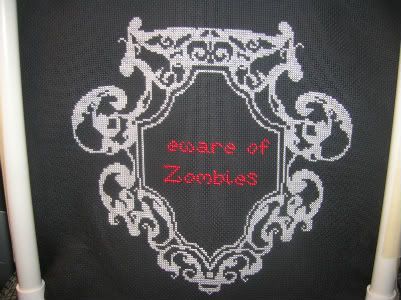 See? I just need the "B" left to do. *grins* Okay, there's a bit more gray at the top of the "frame" to do as well as the white will fill in everything but around the letters.
But the really amazing thing is the redbuds and dogwood outside my window!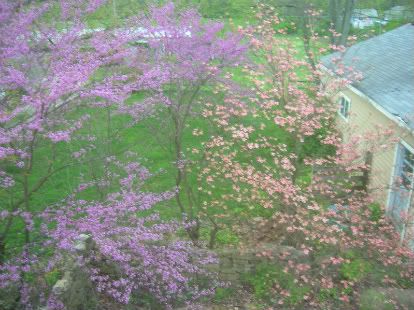 They've
exploded
into blooms!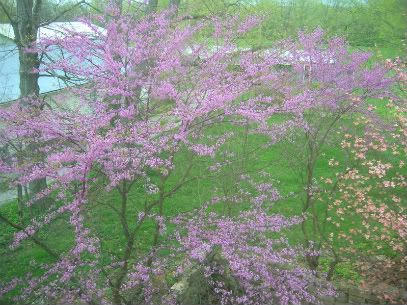 The redbuds.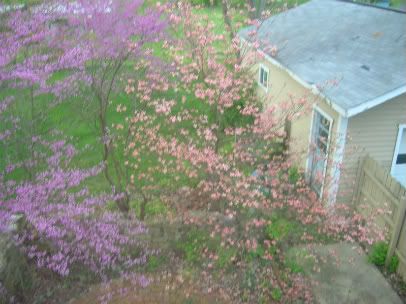 The dogwoods.
As for belly dancing, the begining classes have been wonderful. We just started veil work a week back, and it's been interesting to do. Of course, one thing that doesn't help is that the room gets rather hot when we're dancing and I don't think there's enough fans in the world to cool it down. In the advanced class, it seems like all of April is booked for dancing. There's Mizelli's studen recital this Saturday, Wright State's International Festival on April 21, and then the Miami Music Performance or something like that on April 28. So yeah, it's going to be a busy month.