Yes, I'm lousy at blogging. Or at least keeping up to date. *laughs* First off, is a combination of the WIPockalypse and IHAS since I haven't touched this since IHAS: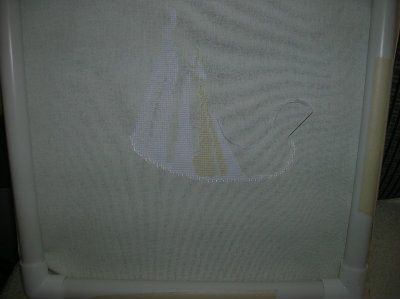 This is the commission piece. As you can see, I've added some beading to it to give it a bit more bling than the blending filament would have since it was only suppose to be one strand of filament to two strands of thread.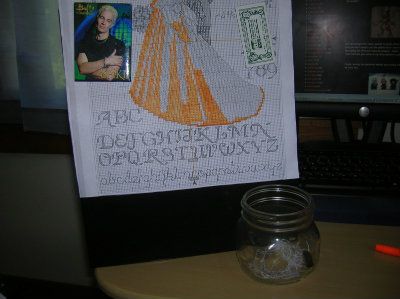 And my TUSAL jar for July with the pattern in the background to show how much I've gotten done on it. Hopefully, I'll be able to keep track of my blog a bit more and write a bit more, but it's easy to lose track of the days anymore. *Grins* I confess I'm normally a flutter-brain, but toss in a pregnancy and I'm lucky I can function most days without a detailed list.