I honestly hadn't thought I had done that much this weekend as I had to work on Saturday and then Sunday was putting up new bookcases that I found for a decent price at WalMart. But when comparing the pictures from the WIPockalypse and then what I did this past weekend, I did a lot.
From the WIPockalypse: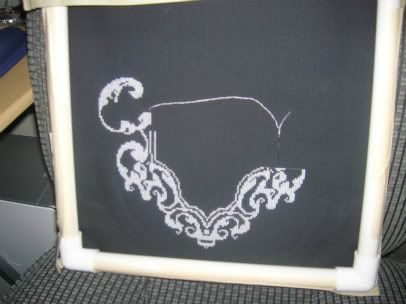 And the progress: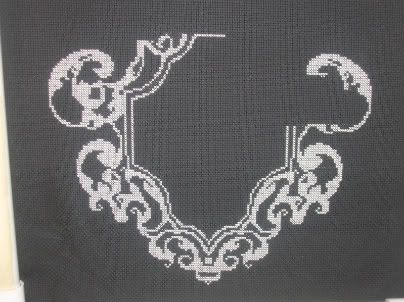 Heaven and Earth Design is having a 35% off sale today and tomorrow for President's Day, and Hubby let me take advantage of that. I promised him no more than three patterns at no more than $40. If I couldn't manage that, then I'd only take two patterns. Talk about a test of will to limit myself there, but I did. I picked up
Lovers
by Nene Thomas,
Sweet Daydreams
by Melissa Dawn, and
The Map of Middle Earth
which will look great in our gaming room. *grins* Yes, I'm geeky enough to risk going cross eyed and extremely tired of brown to stitch that one.